NO.1 Groove Type Compost Turner
If you want to compost your materials in trench, groove type compost turner is an excellent choice for you. It is a typical fertilizer composter, which employs a trench fermentation method. It makes compost mainly by using stirring teeth to turn organic materials in the trench. And its turning width can reach 2.5-5m and turning depth is usually at 0.8-1.8m. So it is popular with those who plan to start a small or medium scale composting. Then if you have any special requirements, we can provide you with a customization service. What's more, we can also provide you the size of guide rail channel underneath the wheel in the drawing.
NO.2 Wheel Type Composting Machine
But for those who plan to compost a larger amount of organic waste, wheel type composter is the first choice. Because it has a larger turning span, which can reach 10-30 m. And a higher turning depth of 1.5-3 m. It means you can compost the same amount of fertilizer with fewer grooves. So your infrastructural cost will be lower. Besides this, it also can reduce fertilizer production cost in the aspect of labor force. Because it is equipped with fully automated electrical system. Only one worker, you can control the whole compost process.
NO.3 Windrow Compost Turner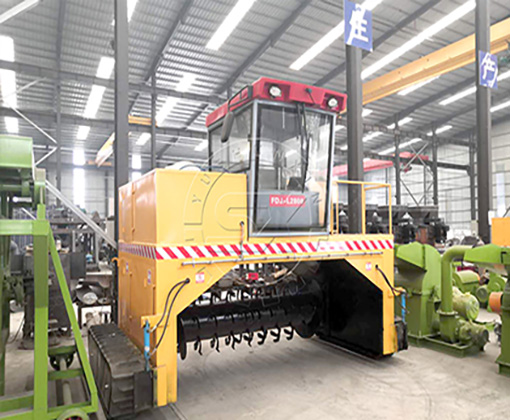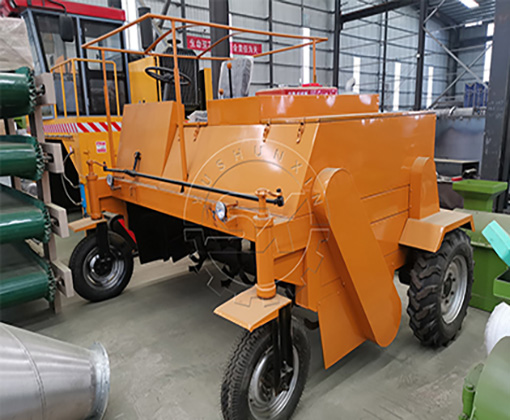 If you need it, we can install air conditioners in these two composting machines for you. In order to have a comfortable working environment in the summer. We can also meet other customization requirements.
NO.4 Organic Fertilizer Fermentation Tank
Because it usually composts fertilizer by aerobic fermentation method in a closed space. And we equip it with a water spray tower and the activated carbon box, which can absorb harmful air from composting. For this, we have vertical fermentation pot and horizontal fermentation tank are on sale. You can choose one according to your needs.
Let us Design for Your Project